Reasons to Purchase a Used Volkswagen
At Fowler Volkswagen of Norman, customers often demonstrate interest in our used Volkswagen models because they are interested in having a vehicle that stands out from all the others around Shawnee. Our staff is happy to recommend any of our used Volkswagen models to customers in the Oklahoma City area because we know they will satisfy the need for an upscale reliable vehicle. If you are considering choosing a used vehicle, these are some of the reasons we suggest choosing a used Volkswagen.
Diversity in Volkswagen Models
Many Chickasha customers think of the Volkswagen Beetle or Jetta when they are considering buying a used Volkswagen. While these vehicles can be great choices for your next vehicle, there are a variety of other used Volkswagens in our inventory that may be an even better fit for your specific vehicle needs. For those looking to purchase a used SUV in Norman, the Atlas, Taos or Tiguan offer the room you need. Sedan lovers around Newcastle might choose the Arteon, while those looking for a compact car might be interested in the Golf. The ID.4 will suit those who desire an electrical vehicle. Our inventory may have a variety of other used Volkswagen SUVs, compact vehicles and sedans for you to choose from, and our staff will be happy to help you find the one that suits you the best.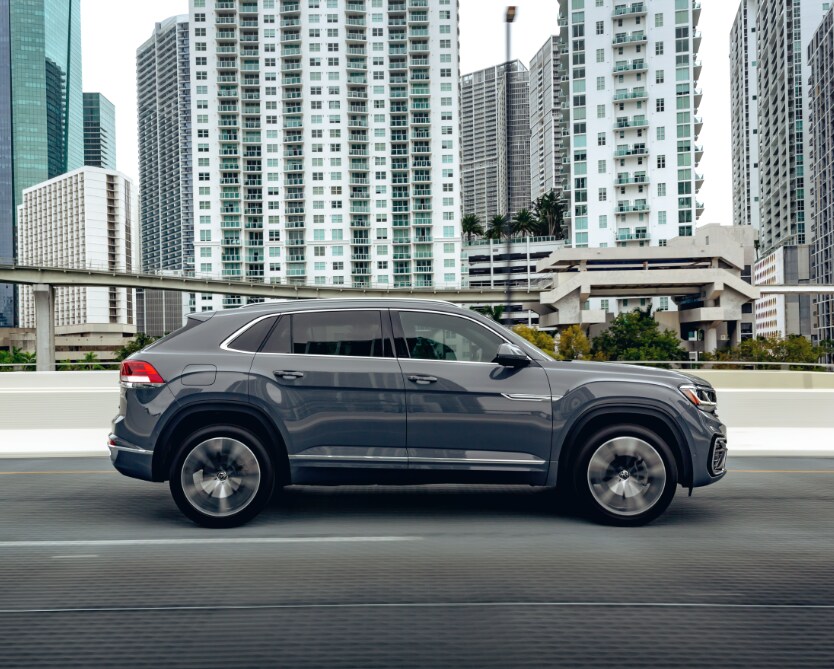 Volkswagen Safety
When we list the benefits of purchasing a used Volkswagen in Norman, one of the main features that we focus on is safety. Volkswagen continues to add additional features to the vehicle in order to make sure that both you and your passengers remain as safe as possible. Volkswagen safety features include technology that is designed to keep your car in good condition and technology that aims to prevent accidents. Some examples of common safety features you might find in a used Volkswagen include lane assistance, collision warnings, automatic lights, traffic alerts and blind spot monitoring.